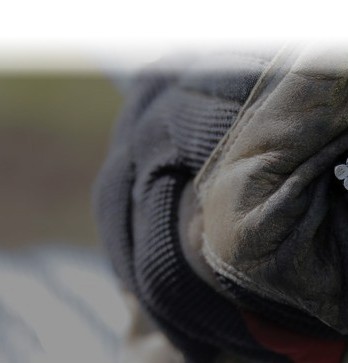 The right electricity contract for your company
Which electricity contract is the most suitable for your company? We know the electricity business and are here for you when questions arise. Herrfors offers electricity at competitive prices, produced in an environmentally friendly way in our own region. Feel free to contact us – we are happy to help!
Cajsa Sahlström, Electricity Sales Manager
044 781 5364
Jaana Gäddnäs, Electricity Sales Manager
(06) 781 5321 / 044 781 5321
Johanna Övergaard, Key Account Manager
044 781 5328
firstname.lastname@katterno.fi
You can also fill out a request for proposal form, and we will contact you!
Connecting to the electricity grid
In order to smoothly connect to the grid, there are a few things to consider. Find out here how the connection is done. In case you have any questions, please feel free to contact us!
Tommy Bäck, Planning Manager
(Pedersöre, Terjärv, Oravais, Vörå-Maxmo)
(06) 781 5356 / 044 7815 356
Henrik Snellman, Development Manager
(Jakobstad, Larsmo)
(06) 781 5368 / 044 7815 368
Ari Sorvisto, Customer Service Manager
(Ylivieska, Alavieska)
(08) 411 0437
firstname.lastname@katterno.fi
Connecting to the district heating network
District heating is an energy-efficient, environmentally friendly type of heating that is suitable for both old and new buildings, single-detached houses and company premises. There are plenty benefits to district heating.
Herrfors offers connections to the district heating grid in Ylivieska and Jakobstad. Every property is examined separately to make sure that it is feasible and financially possible to connect it to the network.
Buildings close to the district heating network (at a distance of less than 50 meters) can generally be connected to the network. The farther away buildings are from the network, the larger their combined order needs to be for the connection to be financially viable.
We are happy to provide you with further information about connecting to the district heating network.
Ronny Forsman, Responsible for District Heating, Jakobstad
06 7815 387 / 044 7815 387
Jonas Asplund, District Heating Engineer, Jakobstad
044 7815 331
Pekka Nevalainen, Responsible for District Heating, Ylivieska
044 781 5379
Tommi Salo, Power Plant Manager, Ylivieska
044 7815 399
firstname.lastname@katterno.fi
For additional information on district heating (in Finnish), please check www.kaukolämpö.fi.
Electricity tax, class 1 and 2
The electricity transmission price includes tax, which consists of an excise duty on electricity as well as a strategic stockpile fee.
The majority of electricity consumers, such as private households, agriculture and forestry, construction and service providers, belong to electricity tax class 1.
The production industry, including greenhouse farmers, belong to electricity tax class 2.
Electricity customers within the industrial sector and greenhouse farming can make a notification when moving to a lower electricity tax class. The notification is to be made in writing to the electricity distribution company.
The Finnish Customs´ customer guidelines regarding electricity taxation.
Electricity taxation (1.1.2015 onwards):
Electricity tax class 1
Including VAT 24%: 2,7937 cent/kWh
Electricity tax class 2
Including VAT 24%: 0,8717 cent/kWh